Silver Black
Big Boss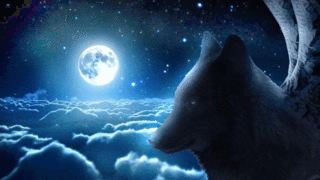 Gender

: Female


Kin/Therio type

: Naerubie ( celestial wolf guardian )


Age

: 28


Location

: Canada ( bu I am Russian )


Job/hobbies

: Singing, Gaming, Cook at a Sweden restaurant ( but i prefer asian food ), drawing, swiming, dream shift


Join date

: 2016-06-24

Your Kin self Information Sheet
Name of your kin self : :
What is your kin type ? :
Describe it Physically : :

Subject: News from me ( Notes on my absence & Hardcore Dysphoria ) Fri Mar 29, 2019 11:46 pm

---

Hello darlings, 


If you ever wondered where I was at , I am teaching some new students to shift an all. They get studying and a test to do before going farther toward their goal.


I'm making this secure and I make sure they both know what they want and what they are doing. 


That is why I'm absent these 2 days but don't worry, it's been what, 7 years ? And my old self is still here hanging x') 


Love you guies. 


Posted something bout the new energy wave that started this week ( in another topic ) if you wanna take a peak. 


I have waaay too much art project and a song to compose and I have a new job next thursday. ( i hate working with humans, I,d rather hunt all day long and fly around over the forest grounds ) 


* barrels and soars into the air to stop mid-air




I think I'll have to choose what domain I have to be in. like, i have too much hobbies and passions and I'll have to cut because i can't just rotate anymore . i got way too much projects in my head :(  I might wanna study to human school again and its very hard for me but i want a better life quality so i get my total indepence and self-suficiency , which might never happen because im dating a human :( urg its been hard on me this winter.


I had a heartbreak, got too many projects with a depression and hardcore dysphoria.


I'm so sick if this human body, it doesnt feel right to me :( 


I'm building stilts so i can start to comfortably walk on four. 


I wish i get the money for the materials soon. 


This project might help Non-humans like me as well. 


I'm sorry if I sound human racist. I just can't fit in their world, i'm too different, too feral, too wild. it sickens me.


All my plans making my kin happier end up in an impass because the guy I love lives here and can't move with me so I'm stuck where we actually live in his town.) it doesn't feel like home at all.


...AT ALL. 


thanks for reading , I really needed to vent. 


I'm not doing so good these times.