Silver Black
Big Boss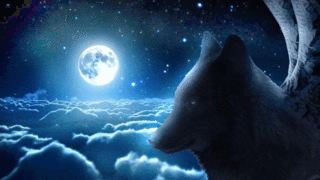 Gender

: Female


Kin/Therio type

: Naerubie ( celestial wolf guardian )


Age

: 28


Location

: Canada ( bu I am Russian )


Job/hobbies

: Singing, Gaming, Cook at a Sweden restaurant ( but i prefer asian food ), drawing, swiming, dream shift


Join date

: 2016-06-24

Your Kin self Information Sheet
Name of your kin self : :
What is your kin type ? :
Describe it Physically : :

Subject: New Fox Sanctuary Tue Oct 22, 2019 12:04 pm

---

There is a new Fox sanctuary on Facebook. It's not like A facebook group I think but more of a private chat group thing, if you are interested. They say its not a pack and they are calling for all fox type, safe place to chate with other people.I saw this post on one of the groups and thought maybe it'd make some of you happy :3 

Click on the link above if you are interested. !