Silver Black
Big Boss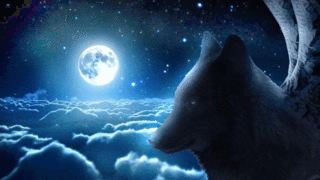 Gender

: Female


Kin/Therio type

: Naerubie ( celestial wolf guardian )


Age

: 28


Location

: Canada ( bu I am Russian )


Job/hobbies

: Singing, Gaming, Cook at a Sweden restaurant ( but i prefer asian food ), drawing, swiming, dream shift


Join date

: 2016-06-24

Your Kin self Information Sheet
Name of your kin self : :
What is your kin type ? :
Describe it Physically : :

Subject: Skinwalker sightings Sun Mar 26, 2017 10:58 am

---

These creatures are scary lol but very real and some people saw them and the description is horrifying. 

I . Just. If someone comes claiming he's a skinwalker, no offense but. * shivers. I ... * zips her mouth

Just watch..

I just don't want to come across one of these in their shapeshifted form because i think I'd pee myself. 

aha.