Aurum




Gender

: Male


Kin/Therio type

: Dragon


Location

: NC, US of A


Job/hobbies

: Enjoying life in all of its forms!


Join date

: 2017-04-25

Your Kin self Information Sheet
Name of your kin self : :
What is your kin type ? :
Describe it Physically : :

Subject: Incredibly Realistic Wolf Animation Tue May 16, 2017 11:42 pm

---

Hey all,

Figured I'd share this little gem with you in case you weren't aware of it. It's amazing what some people can achieve with time and dedication!

[You must be registered and logged in to see this link.]
Guest
Guest




Subject: Re: Incredibly Realistic Wolf Animation Wed May 17, 2017 8:36 am

---

Ha I saw that video before! Don't fall for it, it's a troll...
Guest
Guest




Subject: Re: Incredibly Realistic Wolf Animation Wed May 17, 2017 7:52 pm

---
Silver Black
Big Boss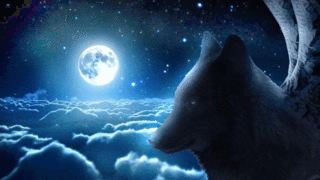 Gender

: Female


Kin/Therio type

: Naerubie ( celestial wolf guardian )


Age

: 28


Location

: Canada ( bu I am Russian )


Job/hobbies

: Singing, Gaming, Cook at a Sweden restaurant ( but i prefer asian food ), drawing, swiming, dream shift


Join date

: 2016-06-24

Your Kin self Information Sheet
Name of your kin self : :
What is your kin type ? :
Describe it Physically : :

Subject: Re: Incredibly Realistic Wolf Animation Thu May 18, 2017 2:34 pm

---

Saw it already xD funniest shit i ever seen
Sponsored content

Subject: Re: Incredibly Realistic Wolf Animation

---