Silver Black
Big Boss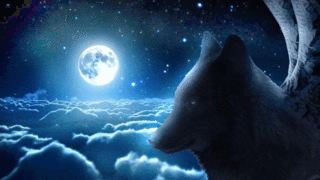 Gender

: Female


Kin/Therio type

: Naerubie ( celestial wolf guardian )


Age

: 28


Location

: Canada ( bu I am Russian )


Job/hobbies

: Singing, Gaming, Cook at a Sweden restaurant ( but i prefer asian food ), drawing, swiming, dream shift


Join date

: 2016-06-24

Your Kin self Information Sheet
Name of your kin self : :
What is your kin type ? :
Describe it Physically : :

Subject: Special Report : Unhearting Nazca Mommy Wed Jun 21, 2017 2:47 pm

---

Gaia filmmakers joined researchers and scientists just outside of Nazca, Peru to investigate an unearthed mummified body. Independent scientists and universities are currently analyzing findings, with initial examinations suggesting the possibility of material that is unlike anything found in the fossil record.

Could this be a primitive human with an intentional or developmental deformity, or undeniable evidence that a non-human species exists?

Gaia will report on the scientific analysis as the results come in.




For more information, here's the website Link : 
KuroBarbox
Loyal to the Family






Gender

: Male


Kin/Therio type

: Kitsune and other


Age

: 16


Location

: Florida


Job/hobbies

: Writing, researching, bathing, music, gaming, drawing, exploring/discovering, protecting, helping


Join date

: 2017-01-15

Your Kin self Information Sheet
Name of your kin self : : Kuro
What is your kin type ? : Fox/something else
Describe it Physically : : White fur, I once had wings and horns

Subject: Re: Special Report : Unhearting Nazca Mommy Wed Jul 05, 2017 10:52 pm

---

I have heard humans had covered up a time they had found and discovered a place where giants once roamed this earth....not sure where I heard it form anymore, or if it is true.
Human beings like to lie and suppress the truth as much and equally as they like to not believe in it and cover things up....it hurts to think about.
Yet in worlds over you have people using magic and dealing with all kinds of other various normal things daily as it is a part of the world and it's people.
It is one thing to have a world of people who do not care or worry too much of the use of magic and cultivating it....but this world is full of people that would prefer money over cures for cancer....schemes and lies and hides things and doesn't even truly know how real ghosts are let alone anything else....This world is not meant for people not prepared for it and can cause tremendous culture shock...no magic, no honesty....lots of different things in this world that isn't meant for everyone and everyday people that do not know societies of people exist in this way and are capable of sharing in the same emotional and intellectual instability and in-freedoms and injustices of how this worlds energy flows. You really have to have a lot of fortitude, knowledge and reason to come here on purpose....being trafficked in a place that is not a place that you can emotionally thrive in and exist in is truly to come to die. It is a death. And in that death alone, before even beginning with what took place that takes away from the soul itself before being trafficked...it has been quite the experience....I look forward to a road of true recovery and place to stay in stability for life.
Who would have thought there was so much different kinds of life out there? some less experienced/ explained then others.