Silver Black
Big Boss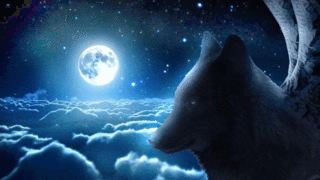 Gender

: Female


Kin/Therio type

: Naerubie ( celestial wolf guardian )


Age

: 29


Location

: Canada ( bu I am Russian )


Job/hobbies

: Singing, Gaming, Cook at a Sweden restaurant ( but i prefer asian food ), drawing, swiming, dream shift


Join date

: 2016-06-24

Your Kin self Information Sheet
Name of your kin self : :
What is your kin type ? :
Describe it Physically : :
Subject: Spotted Wolf shapeshifter in Racine County Sat Nov 10, 2018 2:59 am

---

Wolf-like creature spotted in Racine County

SO for those who still doubt p-shift is real, here's a very unusual wolf straying in Racine County. The creature looks like it's its first time out and learning to walk/run , which is freaky. It has the behavior of a pup coming out of the den for the first time and a weird reasoning, like it's  a bit stunned by the recent shift. I really feel those vibes from the wolf shapeshifter and i'm 213283924 % affirmative that this is one. Dude, it would be the first wolf saw in that part of Wisconsin and it acts really weird. It's NOT a coyote, looks like a very skinny wolf, with the same physical traits of a wolf shapeshifter article i made in the shifting VIP section ( more protected than VIP , you get the idea..) 

We also are unlucky and lucky at the same time to see people react to us if we'd go out of the house and show to humans like many shifters do. This one tho was either young or reckless ( or both ) , or the person lost control of the instinct that tell them to go outside. It's a really urging matter when you pshift, thats why its so important to lock yourself inside. 

LOL. the lil grannies are afraid for their dogs. what kind of savages are we xD ?