Silver Black
Big Boss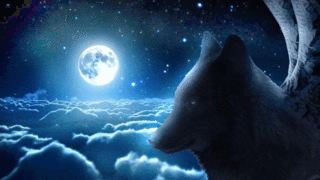 Gender

: Female


Kin/Therio type

: Naerubie ( celestial wolf guardian )


Age

: 29


Location

: Canada ( bu I am Russian )


Job/hobbies

: Singing, Gaming, Cook at a Sweden restaurant ( but i prefer asian food ), drawing, swiming, dream shift


Join date

: 2016-06-24

Your Kin self Information Sheet
Name of your kin self : :
What is your kin type ? :
Describe it Physically : :
Subject: Working on the shifting methods Sun May 26, 2019 12:16 pm

---

Re-organising, modifying, simplifying, just to be brief, working on re-organising the shifting in general and make it more accessible, tho only to subscribed members and VIP who asked to see it and that I can trust to not steal the hardwork of everyone. I'll be working on that in the next days. 


At the same time, I'm going to open the library so if Anyone specialises in something, they might just as well make one or more articles to add to the library. It would be really appreciated ;) it can be related to shifting or not. 


We need articles bout runes, magic, charm necklaces and jewels in general, something about stones , shamanism and more. 


pick whatever you want. 


If you want a role assigned, please don't hesitate. I always need help since I pretty much this website alone, despise all the memberse being active.


there is still a lot of work to do. 


Giddy up X') ! 
Gunkan




Gender

: Male


Kin/Therio type

: Coastal Wolf


Location

: New Zealand


Job/hobbies

: Eating sushis, watching tv, drawing, swimming


Join date

: 2018-02-09

Subject: Re: Working on the shifting methods Wed May 29, 2019 2:42 pm

---

I'll help you with the p-shifting part.