Liudan
Moderator





Gender

: Male


Kin/Therio type

: Divinekin


Location

: Texas


Job/hobbies

: OGP job, and Energy work and ESP


Join date

: 2016-06-28

Your Kin self Information Sheet
Name of your kin self : : Nature
What is your kin type ? :
Describe it Physically : :
Subject: Demonkin Otherkin Tue Oct 15, 2019 1:45 pm

---

Otherkin Wikia wrote:

Demonkin are those who identify as a demon or demon-like being. Demonkin can be of many different kinds of demons, devils, or hybrids, including half-demons, tieflings, and demon animals. Demonkin may be from places other than Hell or separate from Abrahamic demons entirely. Sometimes fallen angels might identify as demons. but not all demons are fallen angels.

Demonkin are not inherently evil or chaotic, though they may have been when they were a demon. Demons have very diverse appearances, ranging from animals to humans with animal features to normal people to terrifying creatures. Demonkin may experience phantom sensations of horns, tails, sharp teeth and claws, or other body parts associated with their kintype's form.

Demonkin may find more comfort in alternative scenes such as punk, goth, emo, scene, etc. They tend to gravitate towards "scary" alternative groups, music, and aesthetics, but there is no hard rule that a demonkin has to be goth and wear black and red and spikes and chains and leather to be a demonkin.

Okay, demon otherkin, demon otherkin are a race of beings called demons and like this says they are from different places some from the infernal empire, and others from varying pantheons. Demons are just like any other race of beings, they breathe, bleed, eat, sleep, have families, have jobs, love, hate, cry, so on and so forth that humans and almost other races go through.

Demons are not evil or chaotic, as we all know there's no such thing as objective evil, and chaotic is often misconstrued. Demons are beings of dark energy, their elemental energy is that of darkness, ranging from infernal darkness to having Origins from the Goddess Nyx, God Erebus, and many other Primordial Gods.

Demons like hellhounds are usually wild animals or domesticated animals, however, if they have experienced reincarnation in one way or another they develop the mental processing similar to a human or a human-like entity. They develop a humanoid form as well and are no longer considered wild animals or domesticated animals but citizens in their own right.

Some demons look pretty human in every way, some look human with minor differences such as horns, claws, tails, fur, scales, even their eyes.

However, in terms of being drawn to things, this is pretty lenient as not all demon kin would be drawn to black or emo, scene, and the likes, that's a common stereotype that seems to spur from the idea of demons, which some will follow and enjoy if anything.

Any other questions comment.
Silver Black
Big Boss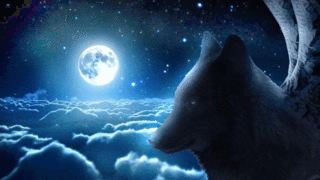 Gender

: Female


Kin/Therio type

: Naerubie ( celestial wolf guardian )


Age

: 29


Location

: Canada ( bu I am Russian )


Job/hobbies

: Singing, Gaming, Cook at a Sweden restaurant ( but i prefer asian food ), drawing, swiming, dream shift


Join date

: 2016-06-24

Your Kin self Information Sheet
Name of your kin self : :
What is your kin type ? :
Describe it Physically : :
Subject: Re: Demonkin Otherkin Thu Oct 17, 2019 1:39 am

---

I REALLY appreciate your contribution to the website.