Silver Black
Big Boss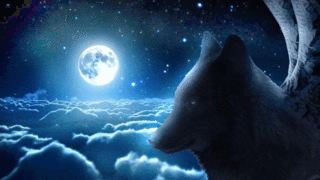 Gender

: Female


Kin/Therio type

: Naerubie ( celestial wolf guardian )


Age

: 28


Location

: Canada ( bu I am Russian )


Job/hobbies

: Singing, Gaming, Cook at a Sweden restaurant ( but i prefer asian food ), drawing, swiming, dream shift


Join date

: 2016-06-24

Your Kin self Information Sheet
Name of your kin self : :
What is your kin type ? :
Describe it Physically : :

Subject: all to all therians/weres ***Physical Shifting Database*** Wed Jul 06, 2016 10:41 am

---

THESE INFORMATIONS ARE THE RESULTS OF PERSONAL EXPEIRENCES. THEY ARE HERE TO BE DISCUSSED AND DEBATED TO MAKE A FINAL INFORMATION THREAD TOGETHER. 

______________________________

It is time to describe Physical shifting in sweet details. We are trying to as well understand physical transformation as much as everyone else and we have the chance to have a member on Silver Pack who fully physical shift on a weekly basis, if not more. I had his approval to post this so don't worry. if he wants to confirm on this subject he is free to do so. I will not name him for some reasons, I'll wait for him to do so himself.

So. Here we are. this post will be updated often , since i'm missing a bit of time. But this will be a big post on physical shifting in general and every credible info we can take from experienced shifters like the one who helped me.Everyone is free to add his own information.

At the end, we will make a silver pack page and update the site 's info about real info. We are trying to study it. I've got the idea from RR, thanks to you bro and we are doing this here and now.we will classify the informations by categories. You  are free to answer to each of em in your own manner. The more info we have, the best it is. I,ll start with my friend's answers.

[size=16]This post is protected by copyrights, copying it on other sites withouth permission ISN'T ALLOWED. THANK you for your understanding. Just PM Silver Black for more information or permission.

[/size] 

©Silver Pack. All information, unless stated otherwise, belongs to Silver Pack and the creators, Silverblack, Cordnwelliah and Akimori.

 

_____________________________

- What is physical shifting ?

- Are there different types of shifters ?

- can we do it if we have bracers, if we are pregnant or if we have any other physical restrictions ? 

- What's the easiest way to reach it ? How to do it anyhow...

'' In my case I let go. I do so at home, in my bedroom, and with no clothes on.

Not really that strange when you consider that clothes can get torn from stretching and movement. I live alone so that's not a problem for me '' ( ADV pureblood shifter )

- Safest place/best moment of the day to do it ? In what position ?

'' Safest place ? In you  bedroom, or a place you can be alone with no sounds nor distractions. it is strongly suggested to avoid places where you can destroy objects of value or fragile stuff like computers, glass and other objects that can be dangerous for your life or to break it. It is better to prevent than heal, since there are moments our animal instinct can get stronger than us. Well these few seconds can be result with a hell of a mess in your bedroom. If you are alone in appartment, well, keep the doors opened and lock your animals/fragile stuff in a room. try to always be conscious and the less noisy the better ''. - ( summaried by silverblack, from: )Rosemary, advanced shifter'' In the evening, a few hours before sleeping, or in the morning, a few min after opening your eyes. Like this, your body is at more relaxed periods of the day and it's easier to feel comfy and ready since your are more relaxed. '' - Silverblack

- How does the body feel when it happens ?what to expect ?

'' As far as what I have learned, it appears to be triggered by an internal biological series of events. Metabolism and heart rate slow down initially as the muscles are locked in a relaxed state. Then the heart rate speeds up quite a lot. The more relaxed a person is, the less painful the overall process is.

I'm not exactly sure just yet what causes the chain reaction in the body but I strongly suspect it's a complex internal process.

It's kinda like a sneeze. You can feel it coming but there is little a person can do to stop it. '' (- ADV, advanced pureblood shifter ) ''. - What happens in your mind when it happens ? 



'' The major points I can remember from the few P-Shifting experiences I had unintentionally was....

I felt free. Like as if I was put in a cage for years and the door was unlocked.

I remember it was extremely disorienting the first time because... I had never experienced walking around from that perspective. It felt foreign but nice.

I remember feeling light when walking about. '' (- Advanced pureblood were ) ''

'' i have a urge to be always on the move

like if i was escaping everything, but for no reason

you have no reason to stop neither to go on, you just keep trotting until the end of the world

escaping restraints and dangers

just being free, moving all the time without stopping gives that feeling

in some way

like some human who would want to roadtrip just for the feeling of escaping his own life

and every problem '' ( Silverblack, experience from a dream -shift)

- The closest biology study and how it works  :

'' My only grumble is that it's so hard to study. I can only study it from an outside the body perspective. As to what happens internally.... that is quite hard to know.  '' ( -ADV pureblood shifter )

- Does it physically hurt ?'' Yes, from my experience and my advanced shifter friends, Yes. We won't lie. Tho, it depends on the person. It varies between  '' being addicted to tatoo pain feeling '' and ''  a truck rolling all over your body pain feeling ''. Physical shifting isn't for everyone but it is survivable ( unless you stop in the middle but since your body paralyzes itself just before it happens, the human body is supposed to survive the transformation until the end ) and the more you practice full physical shifting, the less it hurts. It seems the more your body is prepared and relaxed, the easier it gets, and the less painful it becomes. I  strongly suggest to practice mental shifting daily and doing a lot of cardio exercise before trying the method above ). - Silverblack ''

- Are there physical consequences to do it ?

'' the only one i know yet is the Permanent transformation, which occurs mainly only to people who already have a huge call for feral freedom so it's rare ''. -silver

'' i've got tiny mushrooms and bruises  on my skin ,due to the p-shift, it happens sometimes, I don't know why really '' ( andrew )

- Are there mental consequences to do it ?

'' sure. Practicing both mental and physical shifting can lead to a huge variety of psychological problems such as depression, anger management, uncontrolled animal behavior, clinical lycanthropy and more. You have to do this right, without skipping any step. Physical isn't for everyone and in a few case can lead to psycopath madness ( which is more rare but still real ). the person will become totally feral even in human form and will start to feel like a super vilain or something and will want to commit crimes to test the law in his animal/human form, going even for the kill. That is why children, physical transformation must not be taken lightly just because it sounds cool. not everyone can physical-shift and there are huge consequences for impatient folks who would want to reach it too fast ). Be freaking careful, you are playing with fire and it's god damn hot ''. -Silverblack

-  Does it affect our age somehow ?

'' Pure and half-blood werewolves age slower but ironically, each time they physically shift, they are taking one of two years from their own life, but no, no one is immortal, that's plain bullshit. '' ( Andrew , pureblood Shifter )

-  Does genetic influences the physical shifting ?

- Is it needed ?

- can we decide what features/color we will have once transformed ? 

-etc

[size=18]EDIT: I'll update it with my friend's answers today, I'm just in a rush for mother's day right now xD sorry

[/size]
Aurora Wolf




Gender

: Female


Kin/Therio type

: Archangel Auriel : able to Shift into a Wolf or a Thunderbird


Age

: 30


Location

: United States


Job/hobbies

: Study P-Shifting, raise Wolfdogs and a Red Fox


Join date

: 2017-01-29


Subject: Re: all to all therians/weres ***Physical Shifting Database*** Sat Feb 04, 2017 3:37 am

---

Advising to do cardio workout before practicing P-Shifting is excellent because it is crucial!!!! Especially for someone like me with a physical deformity impeding on my heart!