Silver Black
Big Boss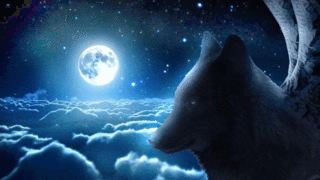 Gender

: Female


Kin/Therio type

: Naerubie ( celestial wolf guardian )


Age

: 29


Location

: Canada ( bu I am Russian )


Job/hobbies

: Singing, Gaming, Cook at a Sweden restaurant ( but i prefer asian food ), drawing, swiming, dream shift


Join date

: 2016-06-24

Your Kin self Information Sheet
Name of your kin self : :
What is your kin type ? :
Describe it Physically : :
Subject: Spirit Manifestations & Dragonflies Wed Aug 22, 2018 4:15 am

---

Here's some very interesting website bout the signs the other side or deceased people give us as hints or clues as they are present in our lives.

I love this pecular passage : 

'' 

Our loved one is able to use their energy to go inside an insect or animal—such as a butterfly, ladybug, bird, or dragonfly—for a brief period of time. The animal will do something it usually wouldn't do, such as land on us, peck at our window, look at us, or scream at us. Unfortunately, this is a sign some people ignore. Our loved ones may try to communicate with us in every unimaginable manner. By using these symbols, they're sending us a message without trying to scare us. They're letting us know, "I'm with you. You're not alone!" '' 

many dragonflies have been following me recently, staring at me. I wonder... tho i don't know lots of people that died in my family, especially not recently so im confused. I think it's a faery, disguised in a dragonfly.

look at this, intriguing ahaha. 

I love these creatures. stalking curious and intelligent little things <3 




.